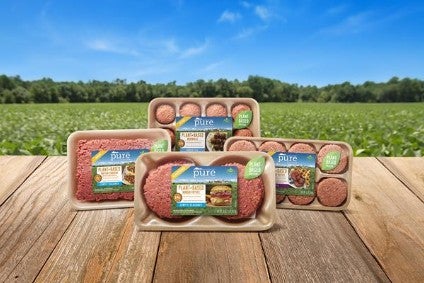 US meat major Smithfield Foods is to reconfigure its East Coast operations as a result of an internal review.
As a consequence, its hometown facility in the namesake town of Smithfield, Virginia, will no longer be used to slaughter hogs but will instead be set up to manufacture more packaged bacon, ham and other pork products.
The slaughtering function will be re-allocated to some of its 47 other US facilities. Work on the reconfiguration is already under way.
The company, owned by China's WH Group, said it is spending US$5m upgrading the plant in Smithfield where the business was founded 85 years ago.
In a statement sent to Just Food, Keira Lombardo, Smithfield's chief administrative officer, said: "The planned retooling is the result of a months-long internal review of the company's East Coast operations, which include a significant presence in Virginia. At the conclusion of the internal review, it was determined that the company's harvest volume in Smithfield would be shifted to other existing US facilities.
"The company does not anticipate any lay-offs as a result of the retooling. All impacted hourly and the vast majority of salaried employees will be reassigned to other positions within the plant. A small number of impacted salaried employees will have opportunities available to them across Smithfield's network of facilities."
Smithfield said the meat processing facility will continue to provide approximately 1,900 jobs. In total, the company has 2,500 employees in Smithfield with the other 600 working in its innovation centre and corporate headquarters.
Attempting to explain Smithfield' decision to shift its slaughtering operation away from Virginia, news agency Reuters quoted an agriculture economist as saying there are now fewer hogs along the eastern seaboard after farm closures.