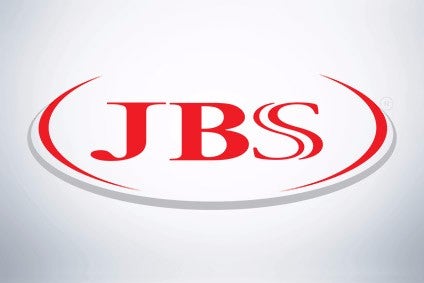 Reports from the US say that meat giants JBS and Smithfield Foods are re-opening select plants closed due to the Covid-19 outbreak.
The news follows an executive order from President Donald Trump last week instructing meat plants to stay open to ensure US supply.
News agency Reuters reported that Smithfield, owned by China's WH Group, resumed limited operations yesterday (4 May) at its pork processing plant in Sioux Falls, South Dakota, around three weeks after it was shuttered due to an outbreak of Covid-19 at the site.
Reuters, quoting a spokesperson for the United Food and Commercial Workers union, reported that around 250 of Smithfield's 3,700 workers in Sioux Falls returned to work. The spokesperson said the company plans to gradually restart more operations but has not resumed slaughtering hogs.
Meanwhile, local media reports suggest Brazilian meat behemoth JBS is to re-open its plant in Green Bay, Wisconsin, today (5 May) with a limited number of staff.
The Green Bay Press Gazette newspaper, quoting JBS spokesperson Cameron Bruett, reported the company will re-open harvesting, or slaughter, operations at its facility today with a reduced staff and will then resume meat processing tomorrow.
All employees will be tested before returning to work, Bruett said.
JBS shut down the plant last week after an outbreak of Covid-19 at the site.
The newspaper reported that the virus had impacted nearly 300 workers, about a quarter of the company's local employees.
just-food has asked Smithfield Foods and JBS for confirmation of the plant re-openings, outside US business hours.