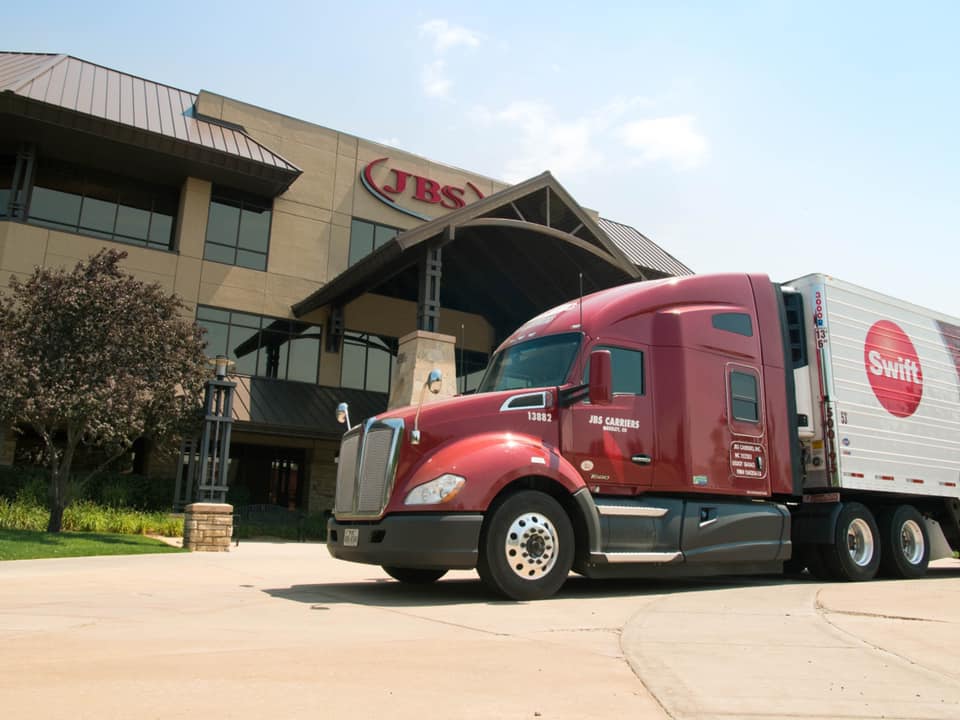 At the weekend, JBS' operations in North America and Australia were hit by what the company called "an organised cybersecurity attack". The meatpacker's business in Australia temporarily saw its operations shut down, while production was affected at sites across the US.
The FBI has pinned the JBS cyber attack on REvil, a Russia cyber-criminal group also known as Sodinokibi.
In a statement issued just before 6pm ET yesterday (3 June), JBS said its JBS USA and Pilgrim's divisions had limited "the loss of food produced during the attack to less than one day's worth of production". The company said: "Any lost production across the company's global business will be fully recovered by the end of next week."
In the US, JBS processes around a quarter of the country's beef and one-fifth of its pork. Pilgrim's, in which JBS owns a majority stake, is one of the largest poultry processors in the US. The cyber attack hit JBS factories across the US in the early part of this week.
An official for the US Department of Agriculture said yesterday there had been "a strong rebound in cattle and hog slaughter, which we expect to continue through the week". Poultry numbers "are higher this week than last", the official noted. "All in all, the market is moving toward normalisation and, if the situation continues to resolve quickly, we don't expect this incident to have lasting effects on wholesale and retail prices."
JBS said its encrypted backup servers were not infected during the attack and "allowed for a return to operations sooner than expected".
Andre Nogueira, the chief executive of JBS USA, added: "The criminals were never able to access our core systems, which greatly reduced potential impact. Today, we are fortunate that all of our facilities around the globe are operating at normal capacity, and we are focused on fulfilling our responsibility to produce safe, high-quality food."
JBS describes itself as "the largest protein producer in the world". The company processes beef, pork, lamb and chicken, as well as having a presence in the growing meat-alternative market.
As well as in North America and Australia, JBS has operations across multiple countries in Latin America and in Europe.
In 2020, JBS generated net revenue of BRL270.2bn (US$52.44bn), up 32.1% on a year earlier. Higher tax expenses contributed to a 24.2% drop in net income to BRL4.6bn.
David Bicknell, principal analyst for thematic research at UK-based data and analysis group GlobalData, said a "rash of ransomware attacks affecting all industries is proof that hackers remain several steps ahead of the cybersecurity industry".
Bicknell added: "Ransomware attacks are increasing precisely because attacked companies will, understandably, pay to keep their operations running.
"Food manufacturers should ensure they employ a data back-up and recovery plan for all critical information, and perform and test regular backups to limit the impact of data or system loss and to expedite the recovery process. Keep operating systems and software up-to-date with the latest patches and ensure vulnerable applications and operating systems – the targets of most attacks – are patched with the latest updates.
"This greatly reduces the number of exploitable entry points available to an attacker. It doesn't mean attacks won't happen, but it gives you a chance of preventing them."