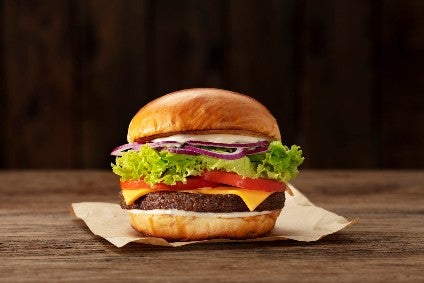 Brazilian meat processor Marfrig Global Foods has entered a plant-based joint venture with US agri-food business ADM.
The PlantPlus Foods venture "will combine the companies' capacity for innovation, operational excellence and global scale in the production and sale of plant-based products through the retail and foodservice channels in the South America and North America markets," Marfrig said in a statement late yesterday (26 May).
Marfrig will hold 70% of the new company and ADM 30%.
Last year, Marfrig formed another plant-based partnership with ADM for the joint development of meat-alternative protein products in Brazil. ADM produced the base raw materials while Marfrig manufactured and sold the end product through foodservice and retail channels.
Marfrig then went on to launch Revolution, a plant-based 'meat' brand, in foodservice outlets in its home market.
The Brazilian firm said it has also worked with ADM to develop and manufacture the Rebel Whopper plant-based hamburgers for fast-food chain Burger King, and the Aussie Plant Burger from Outback Steakhouse.
"Now, PlantPlus Foods will enable the expansion of this successful relationship and unique specialisation to offer hamburgers, nuggets, cold meats, sausages and other highest quality plant-based products to their clients," Marfrig said yesterday.
Marfrig added it will be responsible for the production, sale and distribution of PlantPlus Foods products from its domestic facility in Várzea Grande in the state of Mato Grosso, and its plant in Ohio, in the US.
ADM will provide technical expertise, application development and a range of plant-based ingredients from its Brazilian alternative-protein factory in Campo Grande in Mato Grosso do Sul state, along with its pea protein plant in Enderlin, North Dakota.
"Marfrig and ADM plan to start the new company operations as soon as American and Brazilian regulatory authorities approve the new company," the processor said.