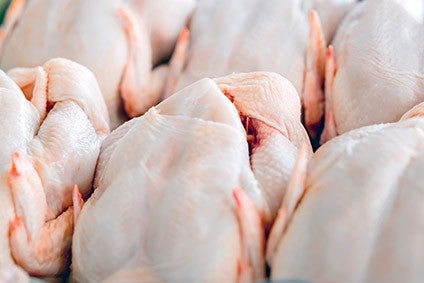 Meat suppliers are facing up to the prospect of their meat production output being affected as European stocks of carbon dioxide have hit a record low.
Much of the food industry is dependent on the gas as slaughterhouses commonly use CO2 to stun and kill animals.
The British Poultry Council (BPC) has asked gas producers to put slaughterhouses at the top of their customer delivery list.
BPC chief executive Richard Griffiths said: "With the supply of CO2 tightened across Europe, the British Poultry Council is calling on all major gas producers to prioritise supplies to slaughterhouses and keep the food chain moving.
"British poultry producers are calling on gas suppliers to work towards developing a robust contingency plan that prioritises highest impact on the food chain, ensures a smooth supply of Co2 to slaughterhouses and enables poultry producers to resume production as soon as possible.
"The BPC will be working closely with Defra, BRC and gas suppliers to lay down effective contingency plans and mitigate any major impact on sustainable supply of food."
Food companies too have reacted to the shortage.
UK meat processor Moy Park, owned by US poultry group Pilgrim's Pride, said: "We are aware of CO2 supply issues across Europe and we will continue to monitor this carefully. We are taking appropriate measures to mitigate any impact."
Specialist gas industry publication Gasworld said the supply position tightened in April, driven by the usual turnaround of maintenance procedures in ammonia plants and then started to become critical when other plants associated with bio-ethanol and chemical production were shut down for maintenance or for technical issues.