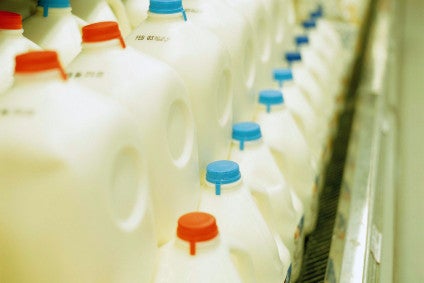 UK milk, dairy and bakery products supplier Medina Dairy plans to invest GBP3.5m (US$43.7m) to upgrade the production capacity at its Watson's Dairy in Hampshire.
Medina, which supplies the UK retail, convenience, wholesale and foodservice sectors, said the "major" investment would enable it to deliver "greater operational flexibility" and "efficiencies".
The company said that the move is in line with its strategic focus to "enhance further" its ability to service the fresh milk and cream requirements of the major multiple retailers.
Commenting on the announcement, Mike Sheldon, Medina Dairy's managing director, said: "This major investment at Watson's will further enhance our ability to be a credible and competitive supplier of fresh milk and cream to major retailers. It will enable us to deliver greater operational flexibility and efficiencies, enhanced product segregation capabilities, and improved levels of customer service."
Medina said it will increase its capacity in the south east of England and complement its recent winning of "significant" new fresh milk contracts with Sainsbury's and Iceland Foods.
"It will mean that the milk of some 96 local dairy farmers will now be processed at the dairy, securing the jobs of Watson's existing 95 employees and resulting in the creation over the next 6 months of up to 25 additional new roles," the company said in a statement.
The investment will be completed by the "late spring" and will see Medina install a high speed, filling line, automatic trolley packing and additional milk and cream silos at Watson's.