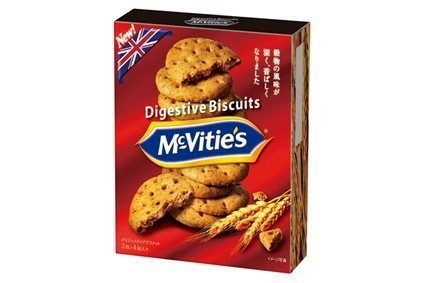 Japanese food manufacturer Meiji Holdings has announced the relaunch of McVitie's biscuits in the country.
Available from 18 August, the McVitie's portfolio will feature McVitie's Digestive, McVitie's Chocolate and McVitie's Vanilla Cream.
McVitie's Digestives will now feature additional rye "to up the crunch feeling".
"By adding the rye flour to be feel more texture of the grain…we have extended the handmade feeling," Meiji said.
The company has also added the British flag to the packaging to convey "tradition".
"Through the renewal of this product, we will strive to brand activation and new customer acquisition," Meiji added. The product has an RSP of JPY238 (US$1.91).
In 2007, United Biscuits licensed the McVitie's brand to Meiji for biscuit production in Japan.