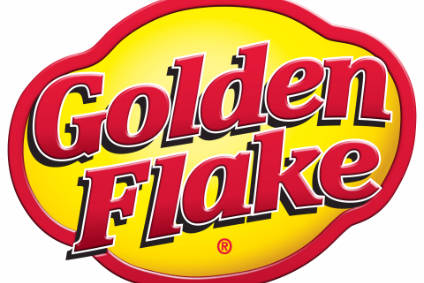 Investment firm Metropoulos & Co. has formed a "strategic partnership" with family-owned US snack maker Utz Quality Foods.
Financial details of the deal were not disclosed but the company said that the Rice and Lissette family, who have owned and operated Utz for four generations, continue to be the "controlling and majority shareholders". A Wall Street Journal report places the investment at US$146m.
Funds from Metropoulos were used to finance Utz's recent acquisition of Golden Flake snack maker Golden Enterprises, the company said. The combined business is expected to generate revenues of around US$800m in 2017, Utz added.
"Nearly a century ago, the Utz company was born in a small town kitchen by an entrepreneurial couple, Bill and Salie Utz, who created a fast-growing business making fresh potato chips for local markets with an intense focus on premier quality products," Utz president and CEO Dylan Lissette said. "For the past 95 plus years, Utz has not only defied the odds as a successful family-owned business, we have thrived, by continuously reinvesting in our company, expanding our offerings and reach through key acquisitions, and never deviating from our core values and our commitment to our people and high-quality products."
Lissette said Utz selected Metropoulos as a backer to support continued growth because the investment group was a good cultural fit. "As we got to know the Metropoulos team and talked with many who have worked with them previously, it became clear they were not your typical investment firm. In addition to being a true family-owned firm, their expertise in operations, brand expansion, innovation, growth and acquisition integration, combined with shared family values and a passion for heritage brands, made this opportunity very unique. We are excited to continue to lead this company forward, working closely with our new partners as we enter this new chapter of Utz expansion, reinvestment and growth."
Utz said Metropoulos brings "extensive consumer products knowledge, operational expertise and flexible capital" to the table. Metropoulos has invested in major food businesses in the US including Hostess Brands LLC, Ghirardelli Chocolates, Bumble Bee Foods and Vlasic Pickles.
"Under the family's strong stewardship, Utz has quietly grown into a snack powerhouse, expanding its product portfolio and geographic reach, while remaining true to its core beliefs and storied history," said Evan Metropoulos, principal of Metropoulos & Co. "We are delighted to unite our talents, under a shared respect for great American entities, to celebrate and build upon the brand's legacy, while helping to chart an exciting course forward."