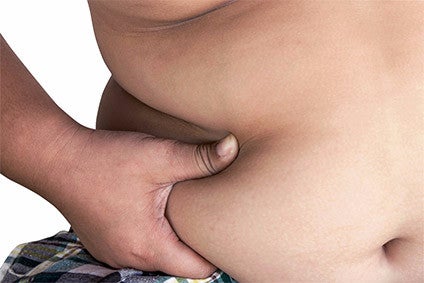 The Mexican state of Oaxaca has passed a law banning the sale of high-calorie 'junk food' and sugary soft drinks to minors.
The Congress of Oaxaca passed the law on Wednesday (5 August) with 31 lawmakers voting in favour of the so-called ley antichatarra, or anti-junk food law, while just one voted against it.
Oaxaca, located in the south of the country, becomes the first state in Mexico to prohibit the sale of items such as crisps, confectionery, soda and other sugary drinks to children under 18. It will also apply to vending machines in schools.
Mexico has been fighting a battle against obesity, in children and adults, for some time and many people are partly blaming the state of the nation's health for the toll the Covid-19 virus has taken on the population. Mexico now has the third-highest death toll in the world from the coronavirus, after the US and Brazil, with close to 50,000 people having lost their lives so far.
Reuters reported Mexico is now the largest consumer of ultra-processed food in Latin America and the fourth-largest in the world. Some 75.2% of the population aged 20 or older is either overweight or obese, up from 71.3% six years earlier, the news agency said, citing government data.
The Mexico News Daily website quoted Magaly López Domínguez, the politician who presented the legislation, as saying obesity has reached "epidemic proportions" in Mexico and that Oaxaca has the highest rates of childhood obesity among the country's 32 states.
"About 28 of every 100 boys and girls aged between five and 11 suffer from obesity or are overweight, according to Oaxaca health services," she said.
López first presented the bill more than a year ago but said the coronavirus pandemic had now spurred colleagues to ban junk food and soft drink sales to children and improve the country's health.
She was quoted in the UK's The Guardian newspaper as saying: "It's important to finally put the brakes on this industry, which has already sickened our country and our children."
Shops will still be able to sell junk food and soft drinks to adults.
just-food has asked ConMexico, the organisation which represents many large food and beverages brands in the country, for a response to the ban.
In March, the Mexican government announced new regulations for nutrition labels for food and non-alcoholic beverages.
Under the law, called NOM-051, manufacturers must place octagonal black warning signs on the front of the packaging, stating when a product contains an excess of fats, sugar, sodium, sweeteners and or calories. On the back of pack, the products must also carry a nutritional table.