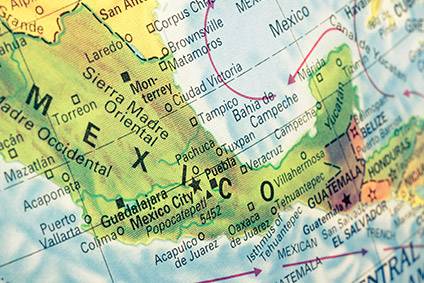 Mexico has slapped tariffs on pork from the US in response to President Trump's tariffs on steel from the country.
Effective yesterday (5 June), Mexico has levied a 10% tariff on unprocessed pork coming south over the border, a level that will rise to 20% on 5 July.
Mexico City has also opened a 350,000-tonne quota for pork imports from other countries to try to meet demand.
The US pork industry hit out at Mexico's move, labelling the tariffs "punitive".
"The toll on rural America from escalating trade disputes with critically important trade partners is mounting. Mexico is US pork's largest export market, representing nearly 25% of all US pork shipments last year. A 20% tariff eliminates our ability to compete effectively in Mexico. This is devastating to my family and pork producing families across the United States," Jim Heimerl, the president of US trade body The National Pork Producers Council, said.
Heimerl added: "We appreciate the variety of interests and issues the Trump administration is balancing in its trade negotiations with Mexico, China and other countries. While producers are trying to be good soldiers, we're taking on water fast. The president has said that he would not abandon farmers. We take him at his word."
On Thursday, the US government imposed tariffs on steel and aluminium imports coming in from a number of markets, including Mexico, China and the EU.
In the wake of the announcement from Washington, Mexico said it planned to "impose equivalent measures to various products" including pork, certain fruits and some cheese.