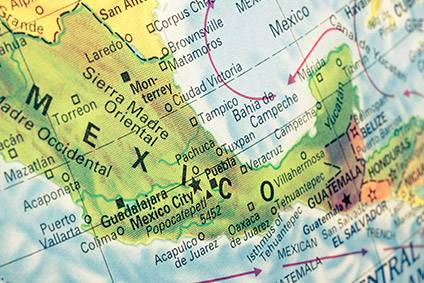 A court in Mexico has temporarily suspended plans by the country's government to introduce nutrition warning labels on packaged food and beverages.
Black octagonal warning labels were set to appear on the front of the packaging of food and non-alcoholic drinks, advising consumers about the content of trans fats, sugar, sodium, sweeteners and calories in the products. On the back of packaging, there will be nutritional information in table format detailing ingredients in 100 grams or 100 millilitres.
Representatives along Mexico's food supply chain – including agro-industrial companies, manufacturers and retail associations – had expressed their concerns, criticising the information that would be presented to consumers and questioning the scientific basis for the seals.
Concamin, the confederation of Mexico's chambers of commerce, and business association CCE – which counts food lobby body ConMexico among its members – lodged a request to suspend the plans, which has been granted by a judge. The request will now be studied by the Mexican government.
"The suspension granted by the judiciary represents a new opportunity to continue an open, purposeful and inclusive dialogue with the authorities, experts and society in general, to create the best possible labelling for Mexicans, which guarantees the veracity of nutritional information to incorporate a correct diet," a joint statement from Concamin and CCE said.
The business groups called for labels that present information "clearly and truthfully", enable the consumer to compare between products by giving the "precise data on specific contents" and "encourage reformulation and reduction of portion sizes".
The labels should also be "based on scientific evidence" and be "consistent with the national and international legal frameworks", they added.