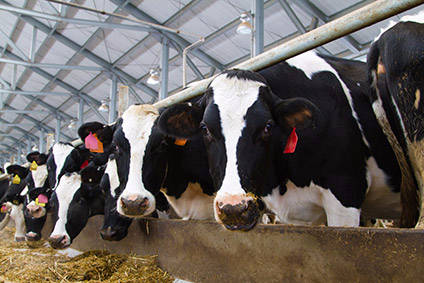 Mexico's decision to re-open its borders and allow the import of all Canadian beef could be worth sales of at least an additional CAD100m (US$76.8m) a year to the Canadian beef industry, experts have suggested.
Mexico stopped any Canadian beef imports from cattle older than 30 months old in May 2003 after BSE (bovine spongiform encephalopathy) was found in a cow from Alberta. Whilst it allowed beef from younger cattle to still be imported, the widespread ban has been in place ever since.
Canada's BSE outbreak in a single cow has had a devastating impact on this industry with some 40 countries around the world putting in place their own bans. Many of these restrictions have now been lifted. However, the likes of China, Indonesia and Taiwan continue to restrict Canadian beef, while talks are still ongoing with the United States over allowing the movement of live cattle across the border.
The Mexican restrictions will be lifted on 1 October, announced Canadian prime minister, Justin Trudeau, in a joint trade meeting this week in Ottawa with Mexico's president, Enrique Pena Nieto.
Despite the ban, Mexico has still been an important country for Canadian beef exports, accounting for sales of CAD136m a year between 2011 and 2015.
Prior to the ban it was responsible for exports of between CAD270-290m a year, of which meat from cattle under 30 months accounted for around 25%.
Dan Darling, president of the Canadian Cattlemen's Association, said Mexico opening its borders again means its farmers will now have the confidence to expand their herds."When our production increases to previous levels, I believe that Mexico could again import more than CAD250m per year, like it used to," he said.
"The months of October and November are traditionally the time of year when Canadian beef farmers send most of their mature breeding cows to market," Darling added.
The removal of Mexico's total ban is being seen as a fillip to the wider Canadian beef industry, which has seen its total herd drop by as much as a quarter since 2005, according to Statistics Canada.
Although it has been able to build new markets, particularly in Asia, the scale of the fall out from BSE, highlighted by Mexico's ban, has made it hard for the Canadian beef industry as a whole.
Rob Meijer, president of Canda Beef Inc, added: "Mexico has been very high on our radar, and now I think we need to turn our attention to China. That needs to be the next priority."