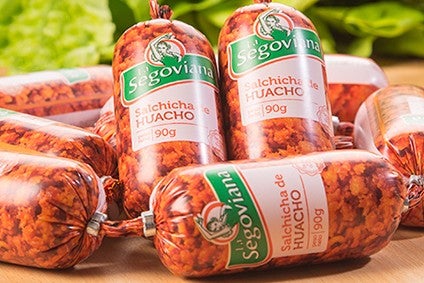 Sigma Alimentos, the Mexico-based food group, has acquired Peruvian packaged meats and dairy company Suisse Peruana de Embutidos for an undisclosed sum.
Suisse Peruana de Embutidos, also known as Supemsa, generated sales of US$54.2m in 2016, Sigma said.
Sigma, which is owned by Mexican conglomerate Alfa, added the acquisition would "consolidate" its position in Peru in the categories in which it already operates.
Earlier this month, Supemsa general manager Luiz Salazaar had denied a sale of the company, as reported in the local media, was on the cards. "I do not know where they could have got that information,' he told Gestion newspaper.
Supemsa's brands include Otto Kunz and La Segoviana. It operates a packaged meats plant in Chancay near the Peruvian capital of Lima where it employs more than 800 workers.
In April, Sigma reported lower earnings in the first quarter of 2017 which it attributed to an increase in the cost of raw materials and the expense of new plants in Spain and the US.
Sigma saw pressure on its sales and profitability in 2016 due to the weakening of the Mexican peso against the US dollar.