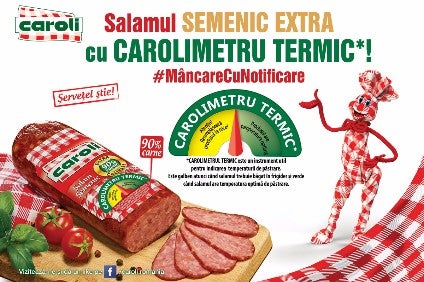 Mexican food group Sigma Alimentos has furthered its European expansion plans by taking full control of Romanian meat processing company Caroli Foods Group.
Having already owned 49% of the shares of the Romanian group, Sigma has now bought the remaining 51%, giving it full ownership.
No financial details relating to the transaction have been disclosed.
Sigma Alimentos CEO Mario Páez said: "This acquisition allows us to continue with our growth strategy in the highly attractive region of Eastern Europe."
Following the deal, Khaled El Solh will stay on as Caroli Foods Group CEO, along with his management team.
He said: "It is a major step on the Caroli Foods Group journey – Sigma's knowledge and experience with global operations and expansive product range will help us further develop our brands and categories in new and exciting ways, while maintaining the core values of what makes Caroli Foods Group great."
Caroli Foods Group was founded in 1994 by the Lebanese family El Solh. In 2010, it merged with Spain's Tabco Campofrio. Sigma became a minority shareholder in Caroli in 2014, when it acquired Tabco Campofrio.
Caroli Foods operates a plant in the southern city of Pitesti, where it employs more than 1,200 people. In 2016, Caroli generated sales of EUR88m (US$105m).
Sigma Alimentos was founded in 1980 and is headquartered in San Pedro, Mexico. The company operates 69 plants in 18 countries across its four key regions: Mexico, Europe, the United States and Latin America, where it produces and distributes refrigerated foods, mainly lunch meats, cheeses and yogurts.
It has 44,000 employees and revenues of US$5.7bn.
In June Sigma Alimentos bought Peruvian packaged meat and dairy company Supemsa.