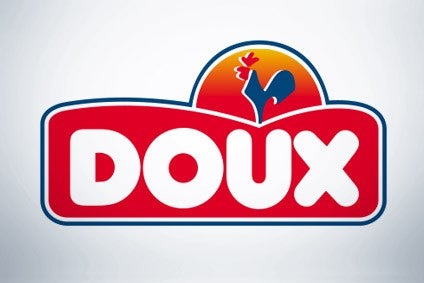 MHP has said takeover talks with Groupe Doux are continuing despite the ailing French poultry producer announcing its intention to file for liquidation.
The Ukrainian agri-food group, which has a substantial chicken production business, indicated it is confident of a deal being completed as early as this week.
A spokesperson for MHP told just-food today (26 March): "We can confirm today that discussions are still under way with Terrena and Doux. Our objective remains the same: reach an agreement in the next few days.
"At this stage we will not comment on the details of the discussions and potential consequences as dialogue is on-going."
On Friday (23 March), the loss making French company reportedly announced its intention to file for liquidation.
On Wedensday, MHP told French broadcaster France 2 it possesses the tools to turn around Doux.
MHP is believed to have submitted a takeover proposal for the ailing Doux earlier this month to a French government restructuring body and was also in discussions with the Brittany-based firm's shareholders.
Trade unions have expressed fears if MHP is successful it could involve at least part of the Doux processing business closing and jobs being lost.
In a statement issued today, the FGA-CFDT union said it hopes that the offer of MHP for the Breton sites will be firm and final for the 28
March.
"The FGA-CFDT notes that no buyer is in discussion with the group Terrena for the recovery from the Doux factory in Chantonnay (Vendée)," it said.
"MHP is not interested in this tool. It becomes very likely that production will stop soon and that the 300 active employees will lose
their jobs."
Other potential buyers have until midnight on 28 March to come forward.
Chateaulin-based Doux, which was founded in 1955, is owned by French co-op the Terrena Group. All Doux creditors have been paid by Terrena but it has said it cannot carry on doing so indefinitely.
just-food has contacted Terrena Group for a comment.