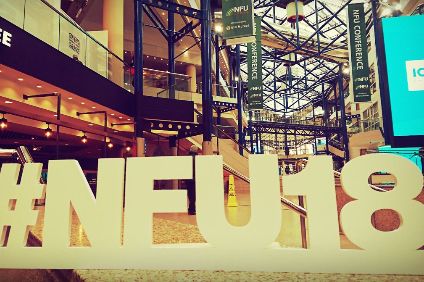 UK Environment Secretary Michael Gove has told an industry conference British farmers will need to access workers from around the world post-Brexit and said there is a "compelling case" for a new seasonal agricultural workers scheme (SAWS).
Speaking at the National Farmers' Union (NFU) annual conference in Birmingham, Gove hinted he would support a special arrangement for the UK farming sector, much of which depends on migrant labour.
The industry fears that after the UK has left the EU, crops could be left to rot in the field because of a labour shortage.
NFU research shows that fruit and vegetable farms across the UK were left short of thousands of migrant workers in 2017.
More than 4,300 vacancies went unfilled, according to its data, which covers about half the horticultural labour market. The survey, quoted in The Guardian newspaper, reveals that more than 99% of the seasonal workers recruited came from Eastern Europe, with just 0.6% from the UK.
Speaking to NFU members yesterday (20 February), Gove said the government's migration advisory committee is reviewing the shape of immigration policy "once we're free of EU constraints".
He said: "I've explained to them that we will need continued access to skilled labour if we're to keep our farming sector productive and profitable.
"Whether it's stockmen and dairy workers or the official vets in our abbatoirs, 90% of whom are from EU27 nations, agriculture needs access to foreign workers."
However, Gove warned the conference audience that the final decision would not be his as immigration is a matter for the Home Office.