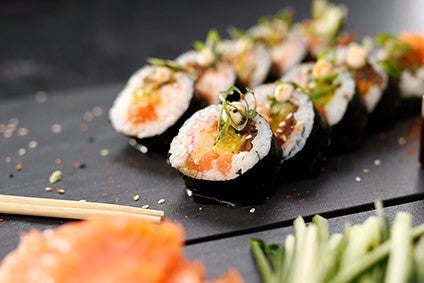 Bischofszell, a Swiss food maker owned by Migros Group's food production business M-Industry, is expanding its presence in the fresh Asian food category through the acquisition of Sushi Mania.
Bischofszell has taken a majority stake in the company, which is located in Vuadens, Switzerland, and was founded in 2002.
Sushi Mania specialises in fresh Japanese food products such as sushi. The business – and its 110 employees – will be integrated into Bischofszell, the company indicated. Sushi Mania's production will remain located at its existing production facility in Vuadens, a town in western Switzerland, the group added.
Bischofszell said the deal will "speed up" Suchi Mania's expansion in the Swiss Asian food market. The company said that it wants to secure a "market-leading" position in this growing sector.
Sushi Mania's current owner, Marc Durst, will remain CEO of the group and he will retain a minority share in the ownership of the business.
Financial details of the transaction were not disclosed.