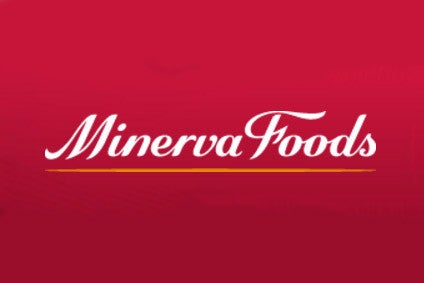 Brazilian beef giant Minerva has seen its sales boosted in Asia by the outbreak of African swine fever in the region.
And Minerva suggested those sales are likely to increase as more of its plants become accredited to export meat to China, where the outbreak started and is at its most virulent.
With its own meat industry decimated by the outbreak, China is having to make up the shortfall through imports.
Reporting its financial results for the second quarter of 2019, Minerva revealed Asia now accounted for 25% of export revenue.
CEO Fernando Galletti de Queiroz said: "With the possible accreditation of new plants to export to the Chinese market, we expect this destination to become even more relevant.
"The outlook for the rest of the year remains positive: the impact of the outbreak of African swine fever, especially in China, should become even more evident in the next six months, directly benefiting South American beef producers."
Minerva currently has five plants authorised to export to China, They are located in Brazil, Argentina and Uruguay and have a total capacity of 6,400 head per day.
Minerva reported net revenue totalling BRL4.02bn (US$1.06bn) for the quarter, up 7.7% year-on-year, while EBITDA was up 3% at BRL363.9m.
The company's Chile-based Athena Foods operation for the first time accounted for the "lion's share," of Minerva's gross revenue in the quarter, with 43% of the total. Some 42% of Athena Foods' export revenue came from Asia (especially China), representing a "significant upturn of 11 percentage points over the same period a year before", Minerva said.
It added: "The resumption of Venado Tuerto operations, in June, is expected to further contribute to Athena Foods' export growth over the coming quarters".
The meatpacker has proposed to take its Athena Foods unit public but shelved the IPO plan in May, blaming "adverse" conditions in global stock markets.