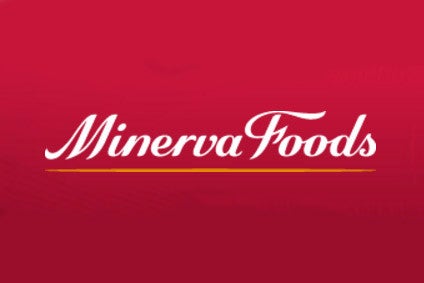 Brazilian beef giant Minerva has signed an agreement in China, it has announced.
Minerva said it has entered into a memorandum of understanding with Chinese representatives Xuefang Chen and Wenbo Ge "to explore commercial opportunities in the Chinese market, particularly on the imports and distribution of beef in China".
The meatpacker said the MoU has set up a joint venture in which it, its subsidiary Athena Foods and any other subsidiaries will be partners.
"With the establishment of this JV, in partnership with Chinese representatives, the company aims to maximise its distribution channels in China, enabling new business opportunities, and to meet the growing demand for beef protein in China, which today accounts for approximately 15% of all global beef consumption," it said.
In June, Brazil lifted the temporary suspension of beef exports to China imposed in the wake of the discovery of a case of 'mad cow disease' in the state of Mato Grasso.
In July, Minerva revealed it has seen its sales boosted in Asia by the outbreak of African swine fever in the region.
It suggested those sales are likely to increase as more of its plants become accredited to export meat to China, where the outbreak started and is at its most virulent.
With its own meat industry decimated by the outbreak, China is having to make up the shortfall through imports.
Reporting its financial results for the second quarter of 2019, Minerva revealed Asia now accounted for 25% of export revenue.