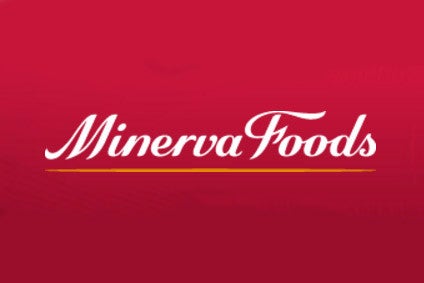 Brazilian meat processor Minerva is temporarily closing a plant in Sao Paulo state for "preventive maintenance purposes" to coincide with the suspension of beef exports to China following the discovery of a case of mad cow disease in the South American country.
The company said the "initiative occurs simultaneously" with the suspension of Brazilian beef exports due to the confirmation of an atypical form of mad cow disease, or Bovine Spongiform Encephalopathy (BSE), found in Mato Grosso state.
Minerva's Barretos site is the only one of the company's plants exporting beef to China, with a daily slaughtering capacity of 840 head of cattle. However, the firm said the work is being carried out in order to increase efficiency and boost output.
Employees at the facility will be put on vacation from 17 June to 30 June, according to a statement from Minerva, which is listed on the country's B3 stock exchange.
Brazil's Ministry of Agriculture, Livestock and Food Supply said last week it was suspending beef exports to the Asian country based on a "sanitary protocol" agreement previously reached between the ministry and the Chinese General Administration of Quality Supervision, Inspection and Quarantine.
The ministry had reportedly announced the discovery of atypical mad cow disease in a 17-year-old cow in Mato Grosso state on May 31. The case was considered "atypical" as the animal contracted the BSE protein spontaneously, rather than through the feed supply.
Minerva added that its subsidiary, Athena Foods based in Chile, has a bigger "capacity to export to China" that is 6.7 times higher than in Brazil. The unit has three slaughter operations in Uruguay capable of slaughtering 3,200 head of cattle daily, while its plant in Rosario, Argentina, has a capacity of 2,400.