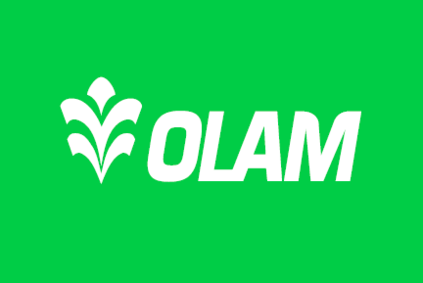 Japanese conglomerate Mitsubishi Corp. is to buy 20% of Singapore-based agri-food group Olam International.
Mitsubishi is to take the shareholding in Olam through two transactions. It will pay Olam S$915m for a 12% stake. In a separate transaction, Mitsubishi is to acquire shares from Singapore-based trader Kewalram Chanrai Group – which set up Olam in 1989 – that equate to a further 8% of the company.
The transactions will make Mitsubishi the second-largest investor in Olam. Singapore sovereign investment fund Temasek Holdings will remain Olam's biggest shareholder. Kewalram Chanrai Group will retain just under 5% of Olam.
Mitsubishi and Olam are lining up a venture in Japan that will market some of the Singapore group's products. The two sides are also looking to "explore potential strategic collaboration opportunities" that could cover some of Olam's businesses including grains, edible nuts, cocoa, coffee, rice and packaged foods.
The bulk of Olam's business is in supplying food ingredients but it does have a presence in packaged food in Africa. Its brands include Festin pasta, Tasty Tom tomato paste and Pearl biscuits.
Olam's executive director of finance and business development, A. Shekhar, said: "We see Mitsubishi as a strategic investor who is well aligned to our long-term growth strategy. This transaction will allow us to pursue selective value accretive investment opportunities that are presented by the current macro-economic uncertainty and depressed commodity market conditions."
According to Reuters, Olam chief executive Sunny Verghese told reporters the company was keen to take advantage of lower valuations in commodities industries. "This gives us dry powder to take advantage of the market situation that has currently emerged," he said.
Takehiko Kakiuchi, CEO of Mitsubishi's living essentials division, which operates across a range of sectors including frozen food, chilled food and confectionery, said: "Today is a memorable day for the partnership between Olam and Mitsubishi. In addition to raw materials procurement and product manufacturing in the Japanese market, Mitsubishi has been developing a vertically integrated model in distribution and retail. Combining our processing, manufacturing and downstream business experience with Olam's extensive sustainable raw material supply platforms, we will transform the business into a globally sustainable model, both in qualitative and quantitative terms, while we build a value chain that is closely connected to the needs of customers."