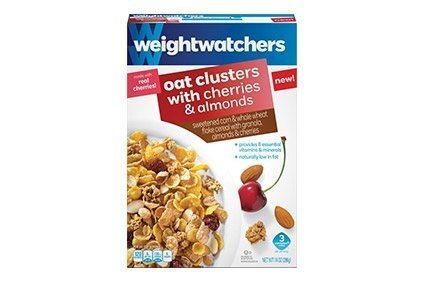 US breakfast cereal producer MOM Brands has developed a range of Weight Watchers-branded products.
The five SKUs include a line that markets the cereal's protein content in an apparent bid to target US consumers interested in increasing the amount of protein they eat.
The Weight Watchers Frosted Shredded Wheat with Protein contains six grams of protein, plus 5g of fibre and 40g of whole grains. It has 210 calories per serving.
An Oat Clusters cereal with Almonds is also among the additions to the portfolio.
"When it comes to food purchasing decisions, taste and health are high on consumers' grocery lists," Dorothy Johnson, Weight Watchers brand manager at MOM Brands, said. "We are excited to give weight-conscious consumers new cereals that they can feel good about eating and help them lead healthier lifestyles without sacrificing taste and convenience."
Weight Watchers cereals are available at retailers including Kroger, Safeway and Meijer, with national distribution expected in January.