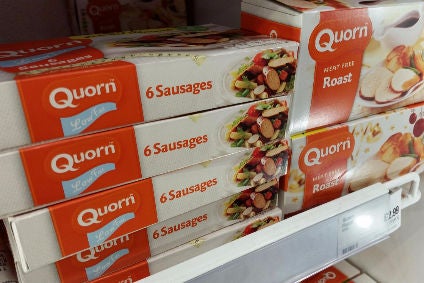 UK meat-free business Quorn Foods is to push into Asia, a year after its takeover by Philippines food group Monde Nissin.
Quorn products have started to go on sale in 200 outlets in Manila, the Philippines capital, with sales "already proving positive", the company said. Quorn also plans to open its first office in Singapore.
As part of what Kevin Brennan, Quorn's CEO, called "the fastest level of expansion we've experienced in our history", the company is also adding more than 25 commercial roles to its offices in the UK, the US, Italy and Germany.
Brennan said: "Our plans for growth are progressing at great speed as we move towards our goal of turning Quorn into a billion-dollar business. In order to maintain momentum, we are investing in our people and our sites to ensure we are able to keep up with worldwide consumer demand.
"This is the fastest level of expansion we've experienced in our history and we are seeing huge opportunities for growth in the U.K. and internationally but we need to work hard now to get the infrastructure in place to make this happen."
Quorn also announced the appointment of a new CFO and a new sales director. Former Del Monte and Coca-Cola Amatil executive James Harvey is to become CFO, replacing Martin Lofnes, who steps down after six years at Quorn.
Sales director Richard Garner is to be replaced by former Burton's Biscuit Co. executive Richard Crabtree.
Brennan said: "Martin and Richard have both been instrumental in Quorn's growth and were central to the successful sale of the business in 2016. They both felt this was the natural time for them to move on but I want to thank them for the hard work and dedication they've shown to the business and wish them continued success for the future."
Quorn Foods CEO Kevin Brennan sets out stall for 2017 – interview