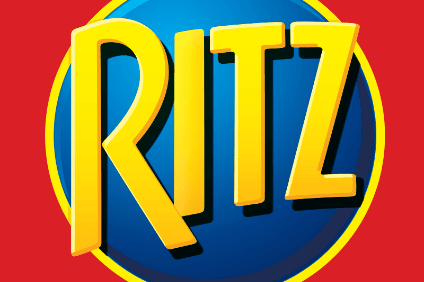 The product recalls announced by Mondelez International and Campbell Soup Co. in the US could be based on an ingredient from the same supplier, according to the country's food watchdog.
This week, Mondelez has pulled batches of Ritz crackers from stores in the US, while Campbell has recalled varieties of its Pepperidge Farm crackers amid concern whey powder used in the products could contain salmonella.
Yesterday (24 July), the US Food and Drug Administration announced the products – as well as others recalled by US bakery giant Flowers Foods – may contain whey powder from US dairy ingredients business Associated Milk Producers.
"The US Food and Drug Administration is working with Mondelez International, Pepperidge Farm and Flowers Foods to initiate voluntarily recalls of certain products due to a potential risk that one of the ingredients may have been contaminated with salmonella," Scott Gottlieb, the commissioner of the FDA, said.
"We believe these products may contain a common whey ingredient supplied by Associated Milk Producers Inc., that may have been contaminated with Salmonella. As there are likely other food products made by other manufacturers that also use this common ingredient, there may be other recalls initiated in the coming days."
Gottlieb suggested products marketed by another US food manufacturer, Pinnacle Foods, could also have the ingredient in its recipe.
"We are also aware that our partners at the US Department of Agriculture are working with Pinnacle Foods on a public health alert regarding certain Hungry Man products that may also contain this ingredient. It's early in our investigation and, to date, there have been no cases of illnesses associated with any of these recalled products. I want to reinforce that, at this time, this is a cautionary step and we appreciate that these companies are taking these measures."
Associated Milk Producers said the whey powder was made at a site in Wisconsin – where production has been halted – but said "all products shipped to the marketplace tested negative for salmonella".
"All products shipped into the marketplace tested negative for Salmonella as part of AMPI's routine testing programme," the cooperative said. "However, because additional product tested positive for Salmonella under AMPI's routine test and hold procedures, the company is recalling product as a precautionary measure. AMPI has ceased production at its Blair, Wisconsin, dry whey plant, is currently investigating the cause for the positive samples, and will take all necessary remedial actions."