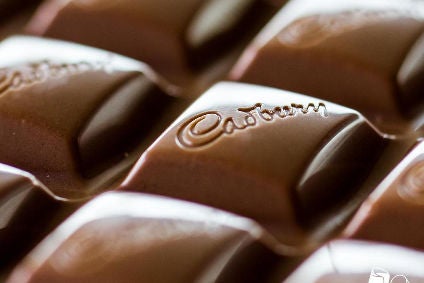 Mondelez International has revealed that it is facing enforcement action from the US Securities and Exchange Commission over alleged historical issues at its Cadbury India business unit.
In its annual report, Mondelez confirmed that it received a Wells Notice informing the firm that the SEC intends to bring action against them on 11 February. The company revealed: "We received a "Wells" notice from the SEC indicating that the staff has made a preliminary determination to recommend that the SEC file an enforcement action against us for violations of the books and records and internal controls provisions of the Exchange Act in connection with the investigation."
The investigation is probing payments allegedly made to Indian officials by Cadbury prior to Mondelez's acquisition of the chocolate maker. The payments were allegedly to secure factory approvals and permits that enabled the company to claim a tax exemption valued at more than US$90m.
Mondelez said that it will be responding to the notice. "We intend to make a submission to the staff of the SEC in response to the notice," Mondelez stated.
Mondelez is also in the process of appealing a tax bill in India related to the alleged "phantom factory". The company has been accused of providing "inaccurate information when claiming an excise tax exemption" for a Cadbury factory in Himachal Pradesh. A plant expansion was completed in 2009. India's authorities have claimed the expansion was portrayed as a new facility, and therefore eligible for a tax exemption, rather than an enlargement of an older factory. As such, Mondelez is alleged to have sought tax benefits for what has been labelled in reports as a "phantom factory" that did not officially exist.
The company is facing a series of charges totaling US$124m plus additional penalties, Mondelez revealed.
The US snack maker confirmed it will continue to contest the payments. "We believe that the decision to claim the excise tax benefit is valid and we are continuing to contest the show cause notices through the administrative and judicial process."