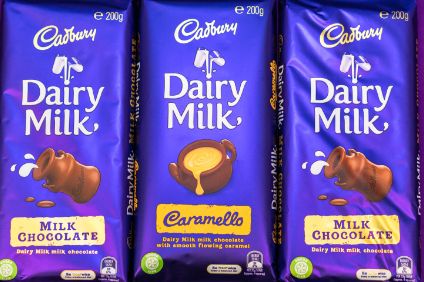 Confectionery and snacking giant Mondelez International's CEO Dirk Van de Put has told analysts and investors he wants the Cadbury owner to become a more growth-oriented company and to re-align its focus to top-line growth.
At a meeting today (7 September), Van de Put – the former McCain Foods man who was appointed by Mondelez in August last year and started in the role in November – and other senior executives outlined the company's new long-term strategy to generate sustainable shareholder value.
It has established a new 'long-term' organic growth target of 3%.
The company also reaffirmed its 2018 outlook with organic net revenue growth at the high end of the range of 1% to 2% and has provided a target for 2019. It expects organic net revenue to increase 2-3% and adjusted EPS to grow 3 to 5% on a constant-currency basis.
Van de Put said: "We have developed a clear strategic plan to accelerate our growth and drive attractive total returns centred around three strategic priorities: accelerate consumer-centric growth, drive operational excellence and build a winning growth culture."
Mondelez talked of entering a new phase of stronger top-line growth.
It said it will focus on building a winning growth culture that "more effectively leverages local commercial expertise and enables the business to move with greater speed and agility".
The Oreo owner plans to increase investment in talent and capability building and introduce a new employee incentive structure aimed at driving growth.
Its new strategy focuses on several key priorities:
A more holistic view of consumer snacking behaviours to sharpen brand positioning in clear demand spaces;
Transformation of marketing and digital capabilities to increase return on investment;
Balanced investments in both global and local heritage brands to achieve higher growth;
The creation of a more agile organization with accelerated innovation capabilities;
Brand extension into new markets and snacking adjacencies;
Increased investments in channels such as eCommerce;
Accelerating exposure in higher-growth geographies; and
Using partnerships and M&A to expand into new markets and snacking adjacencies.
Based on its comprehensive strategic review and its new strategic framework, the company outlined long-term annual targets and capital allocation priorities including:
Organic net revenue growth of 3%+;
High-single digit adjusted EPS growth at constant currency;
Free cash flow of US$3bn+ and
Dividend growth outpacing adjusted EPS growth.
Luca Zaramella, Mondelez's chief financial officer, said: "We are confident that our new strategic plan will create sustained long-term shareholder value, by accelerating our top-line growth, continuing to focus on productivity gains and improving our cash flow generation."