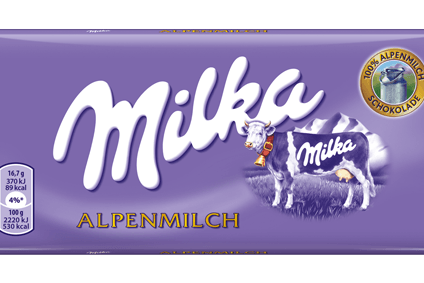 Mondelez International plans to look at how it spends money with retail partners in more markets after seeing moves to "optimise" expenditure in countries including Germany and India pay off.
Irene Rosenfeld, Mondelez's chairman and CEO, told the Consumer Analyst Group of New York conference the Cadbury and Oreo owner is looking to "increase returns on our trade and promotional spending".
Rosenfeld pointed to efforts within its chocolate business in Germany as an example of where Mondelez had scrutinised where it spends money with retailers and had made the unit "stronger".
"In German chocolate to protect our margins across the market, we temporarily gave up some low-margin volume at an important customer. In the short term, this drove a double-digit revenue decline and market share but today this business is considerably stronger," Rosenfeld said yesterday (16 February) in Florida. "We were able to raise prices across our entire chocolate portfolio to recover cocoa costs and use productivity to expand gross margins to a more acceptable level to help fund ongoing brand support."
Margins have been closely watched at Mondelez. Last year, activist investor Bill Ackman bought shares in the business and there was speculation Mondelez could face pressure to grow sales faster or cut costs – or sell itself.
Alongside moves to increase prices and improve productivity, Mondelez has increased its focus on trade spending in another effort to boost margins. Rosenfeld told the audience at the CAGNY conference Mondelez's reappraisal of that spending was determined by the impact on its volumes and mix, its market share and its relationships with customers.
There is, Rosenfeld acknowledged, "a decliate balance" Mondelez has to strike but she said the company – led by chief commercial officer Mark Clouse – would look at its spending in other markets.
"The reality is there's a significant amount of money tied up in trade spending and we had seen a real opportunity to start to go after it," she said. "The challenge is making sure we have the right analytics, that we are approaching the implementation in the right way – because it's very easy to take the spending out and suffer the consequence on top and bottom line.
"We've taken a number of actions to look at a number of one-off opportunities – German chocolate is a great case in point – and we were willing to sacrifice some short-term volume to get the market pricing set properly. The real enabler for has been the move to a region-category model, as well as creating a global sales capability. That, together with the appointment of Mark Clouse, gives us the opportunity to standardise the analytics, to make sure we can develop a playbook of best practices – because the implementation is as important as the analytics. You can find the money; we need to make sure the sales organisation understands how to sell it to our customers without taking a hit.
"There's a very delicate balance, we have taken a very disciplined approach and the opportunity as we look ahead is to expand that more broadly around the world because we see opportunities everywhere to improve the ROI of our trade spending."
Halfway through second presentation at #CAGNY and already it feels like trade spend optimisation is a key theme

— Andrew Cosgrove (@CosgroveAK) February 16, 2016
Retailers are going to feel the pain of continued pressure in trade spend. #retail #CAGNY #cpg @cosgroveak https://t.co/h74396HHIC

— Shyam Gidumal (@ShyamGidumal) February 16, 2016
A reaction to slower volume growth! #CAGNY https://t.co/0KUs3O07RM

— Howard Penney (@HedgeyeHWP) February 16, 2016
Mondelez's efforts to improve margins in 2016 will also include moves it has made in recent quarters. Rosenfeld said, for example, the company would continue to "eliminate lower-margin SKUs".
She said: "These products, many of them have lower velocities, lower growth rates and lower gross margins than our company average. This will again be a volume headwind this year. We expect to have a stronger, faster-growing and more profitable revenue base going forward.
Rosenfeld also touted what she saw as the ability of Mondelez's "power brands" – which include Cadbury and Oreo, as well as the likes of Milka and Tuc, to help the company's margins. She said Mondelez's power brands command 70% of the company's sales, are growing twice as fast as the group as a whole and are more profitable. The company plans to increase the share of marketing these brands are given. "Power brands command over 80% of our A&C support and we expect this to increase to 90% by 2018."