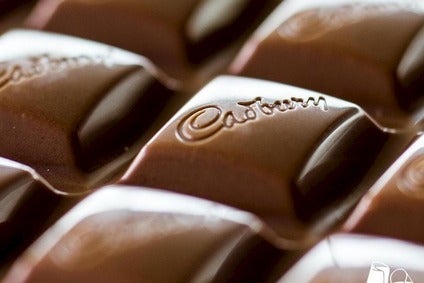 Cadbury and Oreo owner Mondelez International today (11 February) booked a fall in reported annual profits – but underlying fourth-quarter earnings beat analyst expectations.
Restructuring costs and the fact Mondelez was lapping one-off benefits booked in 2013 meant the US snacks group recorded a 44.2% drop in net earnings to US$2.18bn in 2014. Operating income was down 18.4% at $3.24bn.
However, earnings per share adjusted for one-off items stood at $0.47 in the fourth quarter, above analyst estimates of $0.43.
The company recorded charges of $367m in 2014, compared to $267m a year earlier. The costs were part of a restructuring programme announced in 2012.
In the fourth quarter of 2013, Starbucks was ordered to pay Mondelez US$2.7bn in compensation for ending a deal that had seen the former Kraft Foods Inc distribute the coffee chain's retail products.
However, adjusted operating income grew 10.2% on a constant-currency basis, helped by "strong gains" in Europe and North America.
On a reported basis, net revenues were $34.2bn, down 3%, including a negative 5.1 percentage point impact from currency.
Organic net revenue increased 2.4%, driven by a "strong pricing performance", which more than offset unfavorable volume/mix, Mondelez said. The decline in volume/mix was largely due to price elasticity, a slow response by competitors to higher input costs and "significant price-related customer disruptions that are largely resolved". Mondelez saw sales in emerging markets increase 7% on an organic basis but dip 0.5% in developed markets.
"In 2014, we delivered strong earnings growth, margin expansion and cash flow in a challenging consumer and retail environment by driving record net productivity and aggressively reducing overheads," chairman and CEO Irene Rosenfeld said. "At the same time, we delivered organic net revenue growth in line with our expectations as we raised prices to recover higher input costs, protect profitability and ensure the health of our franchises.
"As we execute our transformation agenda in 2015, we expect to deliver modest organic revenue growth as well as solid margin expansion and strong constant-currency earnings growth."
Shares in Mondelez were up 3.55% at $37.08 at 09:50 ET.