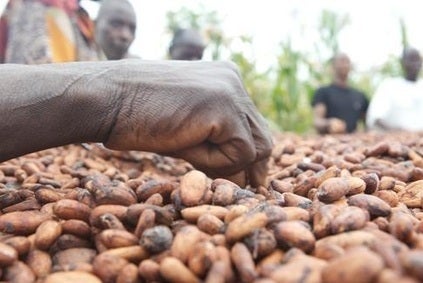 Mondelez International said that it is "accelerating" efforts to reduce its environmental impact when it detailed goals on CO2 reduction, deforestation, water use and waste.
Detailing its sustainability goals for 2020, the US snack group said it intends to reduce absolute CO2 emissions for manufacturing by 20% from 2013 levels. Mondelez suggested it will also move to address deforestation within its supply chain, particularly in relation to cocoa and palm oil, key ingredients for the chocolate-to-biscuit maker. "The company will measure and report publicly the resulting end-to-end carbon footprint reduction," the Oreo maker said.
Mondelez affirmed its commitment to its Cocoa Life programme, which focuses on supporting smallholder farmers. Ultimately, the company said it intends to source all of its cocoa "sustainably", mainly via Cocoa Life. In other key commodities, Mondelez said it will maintain its European Harmony wheat programme and create a global approach to wheat procurement.
Elsewhere, Mondelez indicated it would reduce its absolute incoming water use in manufacturing by 10% at "priority sites" where "water is most scarce". On waste, the group set the target of reducing 65,000 tonnes of packaging and cutting its total manufacturing waste by 20%.
For all of its targets, Mondelez is benchmarking against a 2013 baseline, not current levels.
Hubert Weber, EVP and president of Mondelez's European operations, said the company would use its global reach to drive improvements "at scale". The group reached its 2015 goals for greenhouse emissions, packaging and net waste one year ahead of schedule in 2014, he revealed.
Weber continued: "Our initiatives on energy, water and waste reduction will improve efficiency and create the fuel to accelerate growth. The goals also support our cocoa and wheat programs to ensure we have a sustainable supply of these key raw materials."