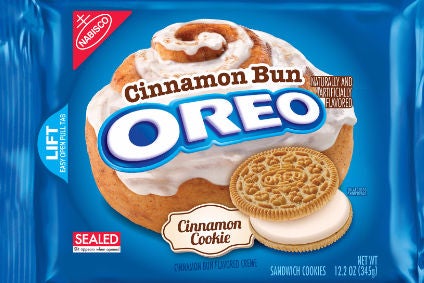 Confectioner and snack maker Mondelez International has announced the opening of its new US$90m factory in Bahrain.
The facility, plans for which were first revealed back in 2014, will produce brands including Oreo cookies and Barni soft cakes for customers in the region.
It will also serve as a hub for exports to the Gulf region, the Levant and Africa, reducing delivery costs and improving product freshness. Mondelez suggests.
The 250,000 sq m manufacturing facility is approximately the size of 30 football pitches with production capacity of nearly 45,000 tons per year. This new plant is located alongside Mondelez International's existing manufacturing site, which has been producing Kraft cheese and Tang powdered beverages since 2008.
Maurizio Brusadelli, the company's EVP & president, Asia Pacific, Middle East and Africa, said: "The Middle East and Africa are priority markets for us, and we're confident in our selection of Bahrain as the preferred location for our plant, due to its business-friendly environment, skilled local workforce and excellent transport links, all of which will be instrumental to the success of our growth plans.
Daniel Myers, VP, integrated supply chain at Mondelez, added "This investment in Bahrain is a great example of how we're building a world-class supply chain, with factories of the future in strategic locations around the world designed to simplify operations, increase flexibility, improve productivity and meet the growth demands of our power brands."
The site has created around 150 direct jobs and helped sustain more than 12,000 more indirect jobs in the local economy.
Mondelez International and its predecessor, Kraft Foods, have been operating in the Middle East for more than a century, ever since Kraft Foods sold its first can of cheese in Saudi Arabia in 1912.