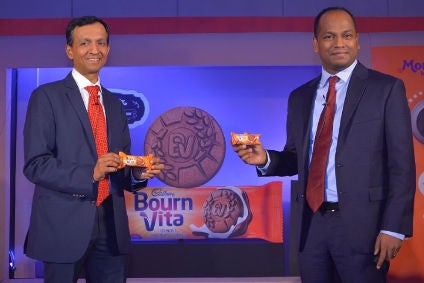 Mondelez International is to use its Cadbury and Bournvita brands to launch a line of biscuits in India.
Cadbury Bournvita Biscuits will be targeted at consumers wanting to snack in the mornings. Mondelez – and formerly Cadbury – has been sellung Bournvita malted beverages in the country for nearly 70 years.
"Mondelez International is the world's leading biscuits company and India is a top priority for us," said Chandramouli Venkatesan, managing director of the company's local business unit, Mondelez India Foods. "We see tremendous opportunity for growth in the Indian biscuit category. Bournvita Biscuits brings together the best of our global category expertise and innovation with our local insights and experience. I am confident that it will strengthen our position in the biscuit category in India."
The launch is to be backed by an integrated marketing campaign including in-store activity. Bournvita Biscuits are also to be marketed through a pre-launch tie-up with Snapdeal, India's largest online retailer.
Cadbury Bournvita Biscuits will be Mondelez's second biscuit brand on sale in India. In 2011, it launched global brand Oreo in the country.