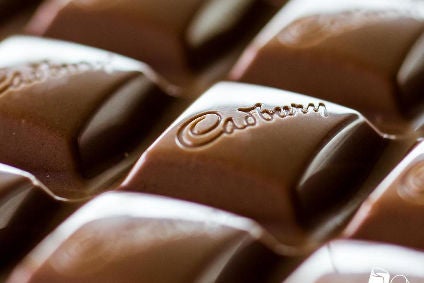 Mondelez International is planning to "interact" with consumers in "real-time" on Facebook's Messenger app as part of the snacks giant's international marketing tie-up with the social network.
The Cadbury and Oreo owner yesterday (21 June) announced the latest iteration of its "global strategic partnership" with Facebook, which started two years ago.
Mondelez is weighing up using Facebook Messenger bots to handle enquiries and complaints on products, as well as potentially sell its products.
"We believe that messaging will have an even greater impact on how brands engage with consumers than social media has. That's why it's important for us to experiment on that platform and see how our brands can connect our consumers in real-time," a Mondelez spokesperson told just-food.
Facebook's Audience Insights API will also be another tool Mondelez plans to use after a trial with an ad campaign for Cadbury in the UK. "On the consumer insights front, it's about leveraging Facebook's Audience Insights API to deliver better creative and mobile experiences. We piloted this in the UK for our Cadbury Taste like Joy Feels campaign and are looking to enrol more brands," the spokesperson said. "For Cadbury, we managed to get a better understanding of our consumers think about chocolate and how those feelings change depending on the day of the week. As a result, we were able to deliver a more meaningful campaign with a strong Cadbury personalised storytelling, significantly improving our brand recall by over 40%."
The tie-up with Facebook takes in 52 markets and is part of a wider push by Mondelez to spend more of its marketing budget on digital media. By 2018, Mondelez is planning to put 30% of its marketing spend towards digital media. It did not disclose what the figure was in 2015 when asked by just-food.