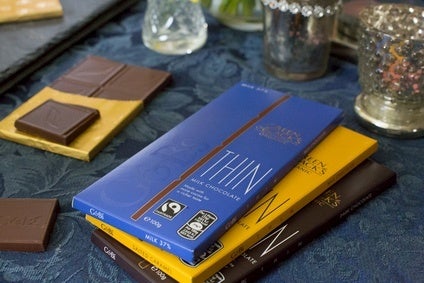 Green & Black's, the organic chocolate brand owned by Mondelez International, is launching a range of thinner chocolate bars, Green & Blacks Thin.
The Green & Black's Thin line features a thinner bar that, the company claims, offers a "unique way to enjoy chocolate" with a serving size that is "ideal for the perfect treat".
The line includes four flavours: mint crisp, salted caramel, dark 70% and milk 37% chocolate. Products are available nationwide with an RRP of GBP2.29 (US$3.49).