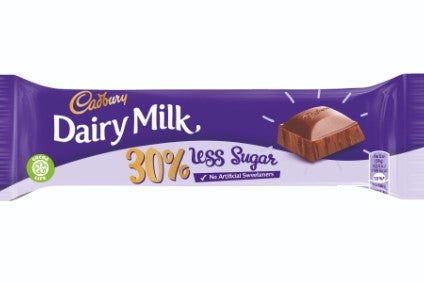 Mondelez International is launching a business unit to try to capitalise on changing consumer trends in the global snacking market.
The US-based owner of Cadbury Chocolate and Oreo biscuits will start its SnackFutures programme in November, led by Tim Cofer, the company's chief growth officer.
SnackFutures will focus on three areas: the "invention of new brands and businesses in key strategic areas"; the "reinvention of small-scale Mondelez brands with large-scale potential"; and "venturing with start-up entrepreneurs to seed new businesses".
Nasdaq-listed Mondelez hopes the operation will generate an additional US$100m in revenue by 2022, the Illinois-based firm said in a statement today (30 October). The company posted net revenues of around $26bn last year.
Mondelez said it is seeking to engage with entrepreneurs, suppliers, nutritionists, food and technology engineers and other potential partners in "well-being snacks and ingredients, premium snacks and ingredients, and digital platforms and capabilities".
In September, chief executive Dirk Van de Put outlined a strategy to hone in on the global snacking category, a market he sees as worth $1.2tn annually. As part of his so-called "go-forward strategic" outlook, the CEO said at the time he was seeking to increase the proportion of the US group's annual sales that come from snacks, which presently stands at 85%.
The new unit head Cofer said today: "Discovering and unleashing innovative ideas in snacking that will delight consumers and drive growth is a key element of our new strategy. We are launching SnackFutures, a new forward-thinking innovation hub, to capitalise on new trends, and mobilise entrepreneurial talent and technologies to build and grow small brands with large-scale potential."
The announcement came as Mondelez reported its financial results for the third quarter to the end of September, as well as the first nine months of the year.
Mondelez's net revenues rose 1.2% to US$19.17bn during the first nine months of 2018. The company's operating income was down 7.2% at $2.44bn as it lapped a period when it booked a gain on the disposal of assets in Australasia. Net earnings stood at $2.56bn, up from $2.13bn a year earlier.
Third-quarter net revenues fell 3.7% to $6.29bn amid a near-15% slump in sales in Latin America and declines across its three other geographical divisions – Europe, North America and the combined Asia, Middle East and Africa.
Third-quarter operating income was down 37.1% at $737m. Net earnings reached $1.19bn, versus $981m a year earlier.
Sanford Bernstein analyst Alexia Howard pointed to Mondelez's third-quarter gross margin of 40.6%, which she said "showed promise".
Howard said: "Overall we find the gross margin trends encouraging: While other U.S.-centric food companies are struggling with input cost pressures, Mondelez seems to be bucking the trend. We wonder whether this could be the beginning of a sustained period of easing cocoa input costs, since the company mentioned that hedges rolling off were helping out last quarter as well. This would also have a positive read-through for Hershey as we head into 2019.
"Now if they could just get the top line cranking as well, with more granular incentives, more normal weather in Europe, less impact from the cyber attack, greater leverage of the US DSD system and continued progress in emerging markets like India and China.