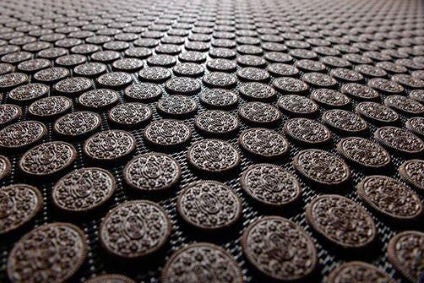 Cadbury, Oreo and Philadelphia maker Mondelez International has raised its forecasts for how much its organic sales and "adjusted" earnings per share will grow this year.
The US-based giant said yesterday (30 July) it now expects its organic sales to grow by "3%-plus", an improvement on the guidance issued in May when the company forecast growth of 2-3%.
Mondelez is forecasting growth in annual adjusted earnings per share of "circa 5%" on a constant-currency basis. In May, the Toblerone maker forecast growth of 3-5%.
The new forecasts came as Mondelez reported its financial results for the second quarter and first half of the company's financial year.
In the second quarter, which ran to 30 June, Mondelez saw its net revenue dip 0.8% to US$6.06bn, held back by the impact of changes in exchange rates. On an organic basis, Mondelez's net revenue rose 4.6%. The company pointed to "a combination of volume/mix and pricing across both emerging and developed markets". It also highlighted "a positive impact" from lapping last year's trucking strike in Brazil, which affected sales of a number of FMCG companies.
Second-quarter operating income jumped 16.9% to $544m, amid lower restructuring costs year-on-year and with Mondelez's results comparing to a second quarter in 2018 affected by pension expenses. Adjusted operating income dipped 0.8% due to foreign exchange. Net earnings stood at $807m, up sharply from the $318m booked in the second quarter of 2018.
"Our strong second quarter performance demonstrates the potential of our strategy to accelerate volume-driven top-line growth in both developed and emerging markets," Mondelez chairman and CEO Dirk Van de Put said. "Our more consumer-centric mindset is driving investments in advertising and promotion of our global and local brands, as well as accelerated innovation and improved distribution capabilities, building a sustainable foundation for long-term growth and value creation for our shareholders."
For the first half of 2019, Mondelez's net revenue fell 2.2% to $12.6bn. Operating income was up 20.9% at $2.06bn. Net earnings grew 26.2% to $1.72bn.