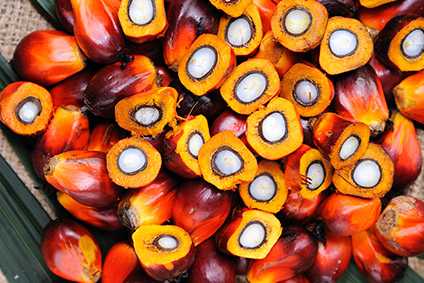 Mondelez International has said it will only accept palm oil that is "traceable" and "forest-monitored" from its supply chain from 2021.
By the first quarter of next year, Mondelez said 80% of palm oil supplied to the US confectionery and snacks giant will be sustainably sourced under its new guidelines.
Palm oil extraction has been linked to deforestation and the resulting endangerment of some animal species.
The new requirements from Mondelez across its supply chain include traceability to plantation and satellite monitoring covering all palm oil concessions and supplying mills attributed to the company, in line with the deforestation criteria set out in its Palm Oil Action Plan.
In addition, suppliers to the Cadbury and Oreo owner must have third-party assurance of their monitoring process and systems used and be subject to cross-check by Mondelez.
Quentin Roach, the company's chief procurement officer, said: "We have a unique opportunity to help create a future where sustainable practices are universal across the palm oil sector.
"As a company we are continuing to pioneer partnership and action with our suppliers to ensure they share and actively support not only our commitment, but the larger collective commitment to realise a forest-positive future where a highly efficient ingredient like palm oil is sustainably sourced across the sector."
Suppliers to the company will also be expected to take action against exploitation of workers in the palm oil supply chain.
just-food analysis, August 2020: Is sustainable palm oil possible using landscape programmes?