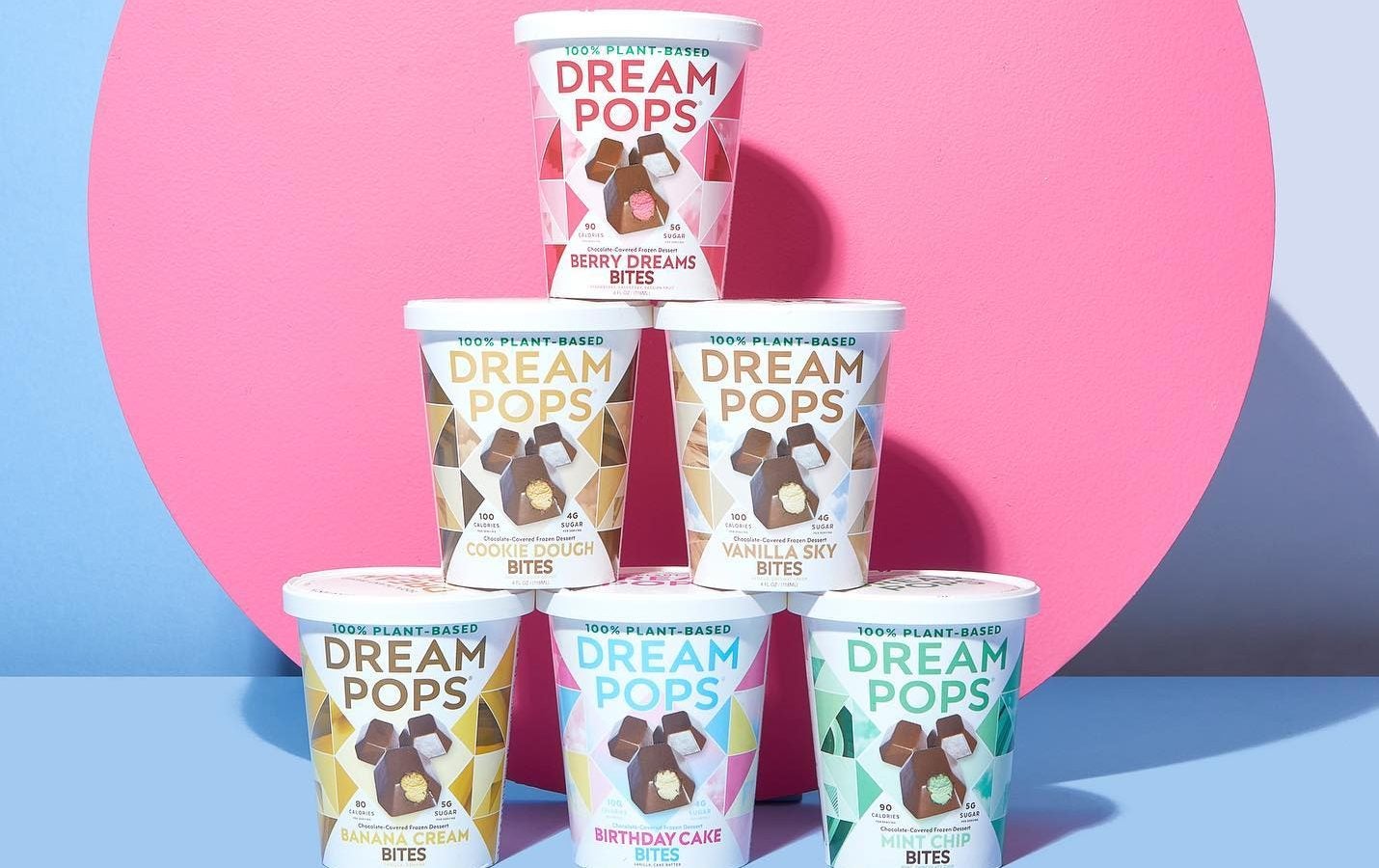 Brands offering plant-based ice cream, sandwich wraps and coffee cake are among the latest start-ups to join Mondelez International's CoLab accelerator.
The Tuc crackers and Oreo biscuits giant has announced the third group of fledgling firms to join the accelerator.
Plant-based dessert maker DreamPops, wrap business New Gem and coffee-cake purveyor Steiner's are part of a cohort of nine companies in the latest CoLab class.
Each US business will join a 12-week programme with Mondelez executives and receive a $20,000 grant.
The US snacks giant said the start-ups it picked were in its own "core" business areas and also gave the group the chance to "explore new categories".
CocoTerra, a supplier of tabletop chocolate makers, and cookie brand Legally Addictive are also part of the cohort.
Mondelez set up CoLab in 2021. The unit is part of its SnackFutures innovation and venture arm formed three years earlier to work with start-ups and help the Milka maker launch its own brands.
Jackie Haney, the head of CoLab, said: "SnackFutures' focus is to curate a portfolio of disruptive brands that can give Mondelez International first-mover advantage on snack innovation, get us even closer to the consumer, and accelerate our financial, reputational, and cultural growth. CoLab is pivotal to that because it allows us to work with, learn from and nurture early-stage brands that have the potential to scale."
When Mondelez first launched CoLab, the company said the businesses it would choose had to "already generate at least $500,000 in revenue". Just Food has asked Mondelez if that is still the case.
Major US retailers are among the cohort's customers. According to the DreamPops website, its clients include Whole Foods Market. New Gem's wraps are on sale through US e-commerce retailer Thrive Market, it says.