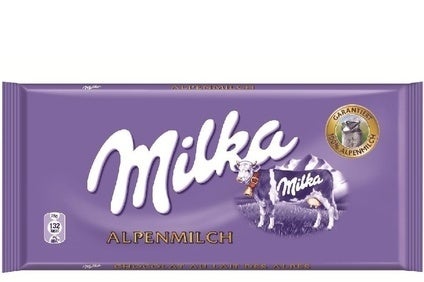 Mondelez International has opened a chocolate production line at its site in Skarbimierz in south-west Poland.
The US$30m project will increase capacity, improve efficiency and offer greater flexibility, the snacks giant said.
The move, which Mondelez said was the "first major investment" at the factory since it opened in 2010, would lead to the production of "innovative snacking product formats" for brands including Milka, Oreo, and Cadbury, as well as Polish brand 3Bit.
"We strongly believe in the growth opportunities in Europe's snacking market," Jürgen Leiße, the president of Mondelez's operations in central Europe, said. "As Poland's market leader in biscuits and chocolate, we know that maintaining our competitive advantage requires best-in-class manufacturing technology."
The investment, which could support "up to 90 new jobs", is part of Mondelez's broader work to create what it calls a "global best-in-class integrated supply chain".
Mondelez is making changes to its manufacturing network to reduce costs and improve productivity.
In July, Mondelez announced it would spend $130m on a factory in Mexico in a bid to "modernise" its North America supply chain. The move at Mondelez's plant in Salinas, which opened last year, will see nine older "inefficient" manufacturing lines replaced at its Chicago biscuit plant.
In February, Mondelez confirmed it plans to close one production plant in Ireland and downsize a further two sites.