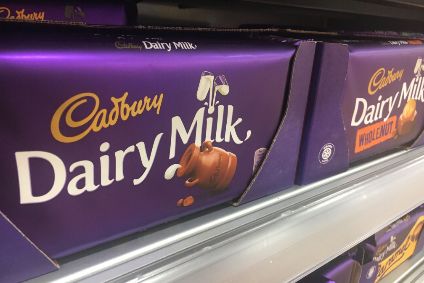 US snacking and confectionery giant Mondelez International has beat analyst consensus forecasts for organic sales growth in its third quarter.
The Cadbury chocolate owner reported a 4.9% rise in third-quarter net sales US$6.66bn and an organic print of 4.4%. The increase in organic sales was higher than the 2.6% growth consensus analyst forecast.
Mondelez expects adjusted earnings per share to rise 5% on a constant-currency basis, compared to a flat performance in the recent quarter at 63 US cents, which was "primarily driven by operating gains offset by unfavourable taxes".
However, Mondelez has warned currency effects will likely negatively impact revenues this year.
"The company estimates currency translation would decrease 2020 net revenue growth by approximately 3% with a negative $0.04 impact to adjusted EPS."
Emerging markets had a mixed performance in terms of reported and organic revenues. Net revenue in Mondelez's emerging markets fell 3.1% in the third quarter to $2.28bn, but was up 5.3% on an organic basis. For the nine months, they dropped 7.2% to $6.62bn and rose 1.7% on organic terms.
Nine-month revenues for the group climbed 1.7% to $19.2bn and were up 3.9% organically.
In contrast, developed markets saw revenues increase 9.6% in the quarter to $4.3bn and were 3.8% higher on an organic basis. Year-to-date sales rose 7.1% to $12.66bn and 5.2% organically.
Chairman and CEO Dirk Van de Put said: "Our third-quarter performance was strong across all key metrics, with broad-based revenue growth as demand remained elevated in developed markets and sequentially improved in emerging markets.
"Our teams are executing well and we continue to deliver share gains by meeting the needs of customers and consumers, despite the uncertainties caused by Covid-19.
"Our strategy remains unchanged and we are accelerating certain initiatives and increasing the investment behind our brands to further support long-term sustainable growth."