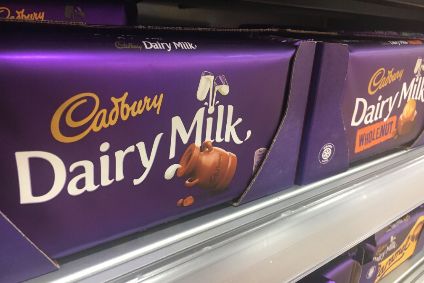 Mondelez International has retracted its financial outlook due to a lack of "visibility" into the impact of Covid-19 even as the US-based snacks maker reported a "strong" first quarter.
The Cadbury chocolate owner said it made "record" share gains in the first three months of the year, when revenues to 31 March increased 2.6% and were up 6.4% in organic terms. Growth in emerging markets slowed because of coronavirus but provided a boost to sales in developed countries, Mondelez said in a statement.
"In the last month of the quarter, we saw a significant increase in consumer demand for our snacks in developed markets, particularly in North America, which more than offset a more challenging environment in several emerging markets," said chairman and chief executive Dirk Van de Put.
"Due to the Covid-19 pandemic, visibility is limited at this time in a number of markets, so the company is temporarily withdrawing its full-year outlook. The company strategy and long-term algorithm remain unchanged."
Back in February, Nasdaq-listed Mondelez reiterated its annual guidance before the impact of coronavirus had really taken a grip around the world, having originated in China late in 2019.
It had predicted an organic print of 3% and above, "high single-digit" adjusted earnings per share, and dividend growth that was expected to outpace the latter.
For its latest results, the maker of Oreo biscuits and Ritz crackers said volume and mix were the "largest drivers of growth" during the quarter, while price contributions were the same as those in the fourth quarter.
While first-quarter revenues increased to US$6.7bn, it was not so bright a picture elsewhere.
Both operating income and net earnings dropped 17% to $856m and $760m, respectively. The profit margin dipped to 12.8% versus 15.8%, and basic EPS fell to 53 cents from 63 cents.
"We had a strong first quarter, with record market share gains, and executed very well in challenging circumstances, thanks to the dedication and commitment of our colleagues, especially those on the front line, who are working tirelessly to provide food to consumers around the world," Van de Put commented.
See just-food's interview here with Brigette Wolf, who heads up Mondelez's SnackFutures hub.