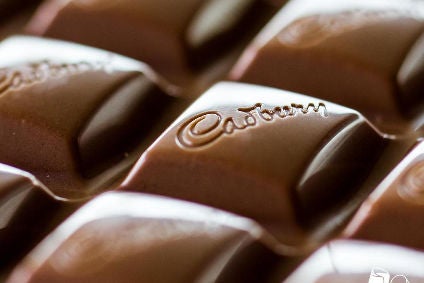 Cadbury owner Mondelez International has selected McCain Foods president and CEO Dirk Van de Put to replace Irene Rosenfeld as chairman and chief executive of the US snacks giant.
Rosenfeld, who has been at the helm of Mondelez and, previously, forerunner Kraft Foods Inc. for more than a decade, will step down as Mondelez CEO in November. She will continue as chairman of the Mondelez board until 31 March when she will retire, the company said in a statement.
Van de Put joined Canada-based McCain Foods as COO in 2010, after holding executive positions at Coca-Cola, Mars, Danone and Novartis, becoming the frozen food group's CEO in 2011.
Marking the selection of Van de Put to head Mondelez, Mark Ketchum, the company's lead independent director, said: "Our thorough, multi-year succession process has identified Dirk as the right leader with a distinct combination of skills and industry experience necessary to succeed as our next CEO."
Rosenfeld became the CEO of the former Kraft Foods in 2006, joining the US group from PepsiCo. Her tenure at the company will be remembered for two significant moves – the 2010 acquisition of UK-based confectioner Cadbury and the move two years later to split the combined business in two, creating snacks-centric Mondelez and the North American grocery-focused Kraft Foods Group.
Ketchum said: "We also want to thank Irene for the vision and leadership she brought to building this great company. Over the past decade, she changed the face, footprint and growth prospects of Kraft Foods and then created Mondelez International, by reinvigorating the company's iconic brands, transforming the portfolio, strengthening the company's presence in emerging markets and aggressively improving margins."