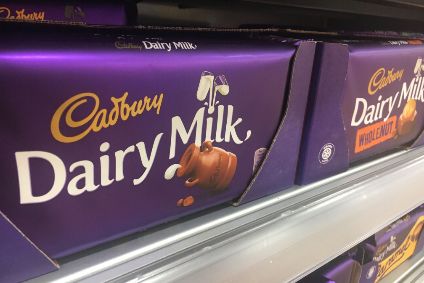 Mondelez International, the US-based snacking business, has expanded its target to cut greenhouse gas emissions.
Following Mondelez's new association with the Science Based Targets initiative, the Cadbury owner said it is updating its emissions goal to include a further 10% reduction across its manufacturing operations by 2025. The Oreo maker said it is already on target to meet its initial objective of 15% by the end of this year, noting how its new aspirations now extend outside the company's own walls.
Christine Montenegro McGrath, the vice president of sustainability at Mondelez, said: "This new commitment addresses end-to-end greenhouse gas emissions reductions, which include indirect emissions across the value chain and beyond the company's direct control. This announcement is another indication of our company's commitment to sustainable growth at scale, alongside enhanced disclosure and reporting of progress in an effort to deliver meaningful change."
According to a statement from Mondelez, the Science Based Targets initiative "defines and promotes best practice in science-based target setting, offers resources and guidance to reduce barriers to adoption, and independently assesses and approves companies' targets".
The project is a collaboration between the Carbon Disclosure Project, the United Nations Global Compact, the World Resources Institute, the World Wide Fund for Nature and We Mean Business, an international coalition of NGOs working with companies on climate-change initiatives.
Mondelez chairman and chief executive Dirk Van de Put has championed climate change as a key endeavour for the business, with its 2025 sustainability goals focused on making snacks with less energy, water and waste. It aims to address climate change by reducing the firm's carbon footprint and addressing deforestation.
Van de Put added: "We take climate change very seriously because of the negative impact it has on people and planet, including within our own value chain. Our sustainable snacking strategy puts us at the forefront of sustainable ingredient sourcing and continues our contribution to addressing climate change by reducing emissions.
"Setting science-based targets is an important step forward in further reducing our environmental impact, an imperative for sustainable growth as we live our purpose to empower people to snack right."