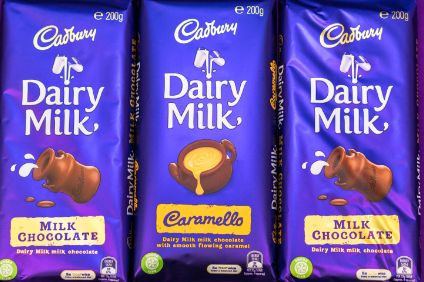 US snacking giant Mondelez International has set out an objective to make its packaging fully recyclable by 2025 and will work with partners around the world to help realise the target.
The commitment is part of the Cadbury chocolate maker's strategy for achieving a so-called "circular packaging economy" and is a step toward its long-term vision for "zero-net waste packaging", Mondelez said in a statement today (9 October).
At the same time, Mondelez said all its paper-based packaging will be sustainably sourced by the end of the decade, adding that 65 million kilograms of packaging materials worldwide would be eliminated by 2020.
Rob Hargrove, the executive vice president for research, development, quality and innovation, said: "As the global snacking leader, we're committing to using sustainably-sourced materials and recyclable packaging as part of our active contribution to reduce packaging waste and establish a circular economy for packaging. Plastic waste and its impact on the planet is a broad, systemic issue that our consumers care deeply about, and which requires a holistic response.
"Together with partners from across the industry, as well as public and private entities, we can help to develop practical solutions that result in a positive environmental impact."
Mondelez said two key objectives to achieve its zero-waste goal aim to make it easier for consumers to recycle packaging and to support industry coalitions to improve recycling rates. The company will also provide design guidelines to packaging developers, set priorities and identify materials to use or avoid across its range.
To that end, the company will provide recycling information to all consumers by 2025.
Mondelez said it has already succeeded in eliminating more than 53 million kg of packaging material since 2013 as it aims to minimise the amount of packaging used.
The company said in the statement: "By continuously improving packaging design, Mondelez International has already made substantial progress to minimise the environmental impact of packaging. Most of the company's packaging is already recycled, recyclable or recycle-ready. Around 75% of its packaging is comprised of glass, paper or metal, and around 70% of paper-based packaging is from recycled sources."