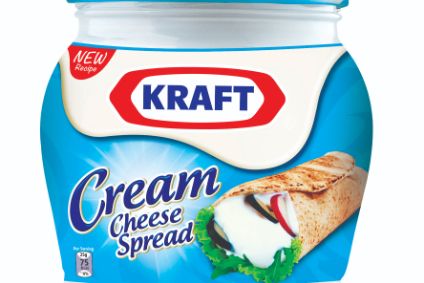 Mondelez International is to sell a clutch of cheese assets in the Middle East and Africa to European dairy giant Arla Foods.
For an undisclosed sum, Castello owner Arla has agreed to buy Mondelez's Kraft-branded cheese businesses in the region.
The deal does not cover Mondelez's cream cheese brand Philadelphia or its cottage cheese brand Jocca.
The Cadbury owner will continue to own what it calls its "cheese and grocery business" in other markets around the world.
"The time is right for the brand to take the next step in its journey and we are very happy to hand over this successful business to Arla Foods," Maurizio Brusadelli, president of Mondelez's business in Asia Pacific, Middle East, and Africa, said.
As part of the deal, Arla will also take on Mondelez's cheese-making plant in Bahrain. Arla said most of the products it sells in the Middle East and north Africa were made in Europe. Its own production capacity for processed cheese in the Saudi Arabian capital of Riyadh was also "nearly maximised".
The Denmark-headquartered co-op said the transaction would "significantly strengthen Arla's position in the Middle East and north Africa".
Peder Tuborgh, Arla's CEO, said the acquisition was "a gamechanger for our Middle East and north Africa business".
He added: "We have an established and growing business in the Middle East and know our consumers and customers well in this part of the world. As such, this deal is an excellent strategic fit for us as it enables us to both expand our branded presence in the cheese category and secure the local production capacity we have been looking for to continue to grow our business."