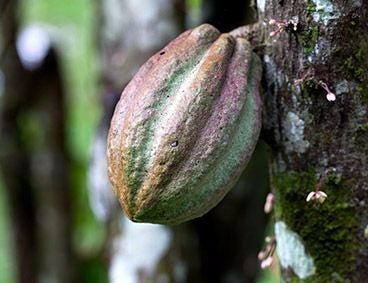 Cadbury and Milka owner Mondelez International has launched its Cocoa Life sustainability programme in another country.
Launched in Ghana in 2008 by the then Cadbury Schweppes as the Cadbury Cocoa Partnership, Cocoa Life is the focus of the now Mondelez International's drive towards a sustainable cocoa supply chain.
The initiative is already in place in five countries where Mondelez sources cocoa – Ghana, Côte d'Ivoire, Indonesia, India and Dominican Republic.
In Brazil, Mondelez said it plans invest around US$200,000 annually over the next three years in the northern state of Pará "to empower cocoa farmers and to nurture thriving and independent cocoa communities".
Further south in Bahia, Mondelez will "provide guidance on the latest techniques in farm rejuvenation and good agricultural practices to improve yields and the quality of the cocoa produced as well as to mitigate environmental impact".
The company added: "The cocoa beans produced with Cocoa Life support will be part of [the] Mondelez International supply chain network for its Lacta chocolate portfolio". Lacta is a major local brand in Brazil.
"Cocoa Life has already made a significant impact in West African cocoa farming communities and we expect it will do the same in Brazil," Christine Montenegro McGrath, chief of sustainability and well-being at Mondelez, said.
Mondelez put fresh impetus behind Cocoa Life in 2016 when it decided to extend the scheme to all Cadbury products sold in the UK and Ireland under a partnership with Fairtrade, although the move meant Dairy Milk products would no longer carry the Fairtrade label, a move that sparked criticism in some campaign quarters.
In response, Mondelez said its tie-up with Fairtrade, which has endorsed Cocoa Life, would see the organisations "working together to secure the long-term future of cocoa farming communities".
All Cadbury products sold in the UK and Ireland will carry the Cocoa Life branding by 2019. Mondelez has also launched the scheme in two traditionally major markets for Cadbury – Australia and New Zealand.