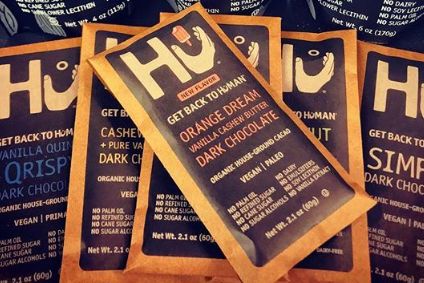 Reports suggest US confectionery giant Mondelez International is set to buy local vegan and paleo-friendly chocolate maker Hu Master Holdings.
The Wall Street Journal reported on Monday (4 January) that the likely transaction values Hu at US$250m. It cited people familiar with the matter as saying the deal could be announced this week. Mondelez declined to confirm the report when contacted by news agency Reuters.
The Cadbury and Oreo brands owner already has a minority stake in Albany, New York-based Hu, which it has held since April 2019. It made the investment under its SnackFutures enterprise.
Hu Master Holdings was founded in 2012 by Jason Karp, Jessica Karp and Jordan Brown. It makes chocolate snacks free of refined sugar, soy, dairy and gluten.
When the initial Mondelez investment in Hu was announced, Brown said: "Hu is our passion, and we're thrilled to fuel its growth with Mondelez as our partner."
Reuters reported today (5 January) that as consumers work from home during the Covid-19 pandemic, demand for snacks perceived as healthy has "shot up".
It pointed out that this spike in demand has led to several confectionery producers buying better-for-you snack brands, citing the deal which saw US-based Mars buy local snack bar maker Kind late last year.
just-food has asked Mondelez to comment on this story.