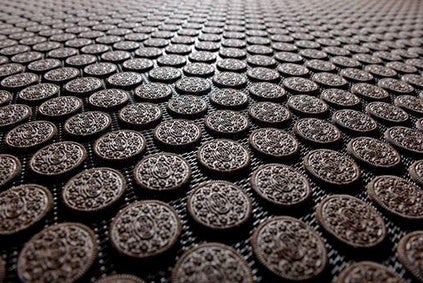 Mondelez International is looking to invest in its biscuit production in North America – and is weighing up whether to invest in a plant in the US or in Mexico.
The Oreo maker is set to spend US$130m on four new lines as part of plans to "modernise" its manufacturing network in the region.
"This investment, comprised of advanced production capabilities and technologies, will support our overall North American biscuit supply chain efficiency and effectiveness, driving priority brands and key product platforms, as we focus on continuing to modernise our assets to improve our performance, overall margin and competitiveness," a spokesperson said.
A plant in Chicago and one in Salinas in Mexico are under consideration. If the investment is made at the Chicago site, the four lines would replace existing lines at the site. The company is to hold talks with unions about the plans tomorrow.
"While we are initiating discussions with our employees' union representatives, it is important to note that no decisions have been made beyond our commitment to the investment," the spokesperson said. "The Chicago bakery has played an important role in our NA/US biscuit network for many years and will continue to do so moving forward, given its Midwest geographic location, proximity to our distribution network, among other factors."