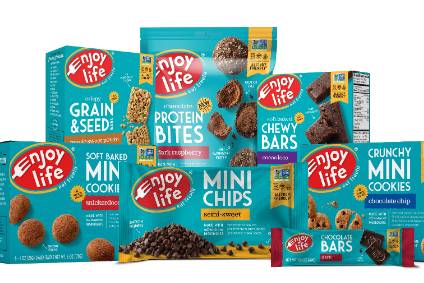 Enjoy Life Foods, the US-based supplier of allergen-free foods, has secured a FODMAP certification for a clutch of its products.
The Australia-based FODMAP Friendly Food Program has awarded the certification for 19 of Enjoy Life's products.
FODMAPs are a group of carbohydrates that has been linked to digestive issues, including irritable bowel syndrome. A diet in low in FODMAPs is said to ease symptoms.
The FODMAP Friendly certification trademark verifies FODMAP levels in packaged food.
"We've been a trusted source for the gluten-free community since becoming the first certified gluten-free company in the US back in 2005 and, since studies have shown overlap in diagnosis for people with coeliac disease and IBS, it was a natural progression for us to pursue FODMAP Friendly certification for our products," Joel Warady, Enjoy Life's general manager and chief sales and marketing officer, said.
The now FODMAP Friendly-certified products include dark chocolate bars, cocoa loco chewy bars and cinnamon spice protein bites.
The low-FODMAP diet was developed by researchers and dieticians at Monash University in the Australian city of Melbourne around the turn of the millennium. It was devised as a management tool for people suffering from irritable bowel syndrome-type symptoms.
Cadbury and Oreo owner Mondelez International acquired free-from supplier Enjoy Life in 2015.