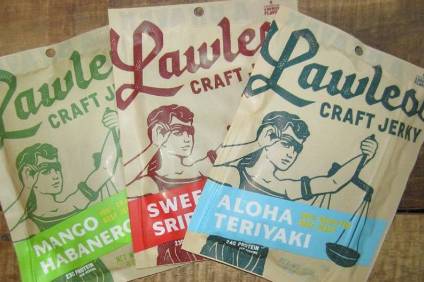 US group Monogram Food Solutions has struck a co-packing and equity deal with fledgling US peer Lawless Craft Jerky.
Lawless founder Matt Tolnick told an industry conference last week the business had entered into a partnership agreement with Monogram, one of the largest manufacturers of meat products, including jerky, in the US.
"Monogram's speciality up until this point has been in private label, they've also co-packed for brands in the past. The neat thing about the partnership, as with so many food partnerships, is we both fit an unfulfilled need with one another," Tolnick said. "Relative to their strength in private label, were a little bit weaker in the branded side. They do have branded products but nothing in the ultra-premium, grass-fed space.
"With us, we were missing out on a lot of what they could provide – a state-of-the-art facility, a really good R&D team and an ability to make our most consistent-chewing product we've ever had."
Tolnick told the NOSH Live event the partnership meant Lawless Craft Jerky was "going deeper with our co-packer than most people probably ever have".
He said: "Manufacturing is just one of three pillars we're going to work together on. They're going to be helping us from an operational standpoint. They have a national sales force. They'll have a chance to own a chunk of equity as big as what I own in the company as founder."
Monogram did not respond to requests for comment.