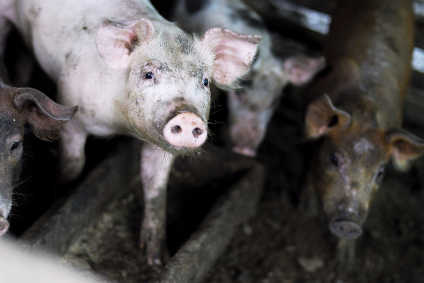 US start-up Moon Ridge Foods has opened its pork processing plant in Pleasant Hope, Missouri.
The 110,000 sq ft facility, which represents an investment of more than US$54m over the next two years, will be a "farm-to-plate operation that will produce, process and market unique, highly differentiated, superior-quality pork products", Moon Ridge said.
The company said its "flagship plant" will process around 600,000 hogs annually and some 30% of the pork produced will be exported to new markets in Asia.
Moon Ridge claimed the plant is "the first in the US to utilise snap chilling technology to boost shelf life, quality, processing and freshness, while reducing energy use and its carbon footprint". In addition to energy efficiency technologies for production processes, the company said it plans to use renewable energy including solar and wind.
Moon Ridge said the facility combines progressive methods of production and processing "and state-of-the art technology with uniquely artisan meat cutting".
Mike Downing, the director of the Missouri Department of Economic Development, said the plant would boost economic development in what is "a key industry" for the state.
A statement from the department said a "highly-experienced management team", led by former Tyson Foods and Swift executive Dave Weaver, has been employed. "Other team members have held key management positions for Kraft Foods , Sara Lee , Excel , Columbus Foods, Seaboard Foods and Nestle ," the department said.